MañanaCon will be in Taos, New Mexico at the Sagebrush Inn and Suites, 1508 Paseo Del Pueblo Sur, Taos, New Mexico 87571.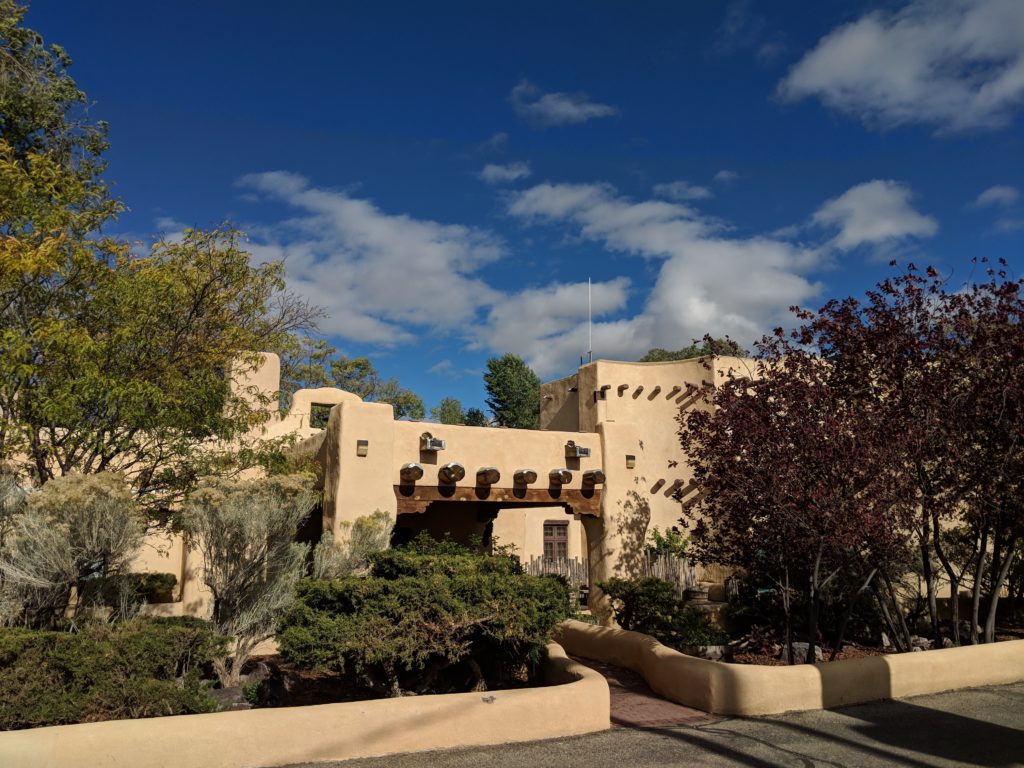 About Taos
Taos is a great city in the mountains of northern New Mexico, with gorgeous scenery, a nationally renowned art scene, and a rich, diverse history. It's incredibly tourist-friendly, and a perfect place for a long weekend. Should you (somehow) tire of gaming while you're here or wish to add a bit of time to the front or back of your stay, there is an incredible list of things to see and do.
About the venue
The gaming venue itself is in the Gorman Rooms, Sagebrush's meeting space just off the main lobby. The three interconnected rooms are an old restaurant, and there's a lot of historic charm here, including an old grotto, a beautiful fireplace, and lots of natural New Mexico sunlight.
The hotel offers rooms at convention rates starting at $109 per night. You can call the hotel at 575-758-2254 and mention the Board Game Convention to get the room block rate, or book directly on their website. Looking for somebody to split a hotel room with you? Join the Facebook group and post that you're looking for roommates!
Getting Here
If you're flying, look for flights landing either at Santa Fe or Albuquerque. Albuquerque is about 2.5 hours from Taos by car, but has more flights, while Santa Fe is only about 1.5 hours away, but may have fewer options. Once you land, you can either rent a car, or there is a daily shuttle that runs between both airports and Taos. If you choose the shuttle, get tickets for and get off at the Town of Taos, and not at Taos Ski Valley. That will get you to the Taos plaza. From there, use Uber for a short 5 minute ride to the hotel. (Lyft claims to cover the area, but we were unable to find drivers while we were there.)
If you are driving, you have the option of either the High Road or the low road. The High Road goes through the mountains and is more scenic, but a bit longer. The low road is more direct so that you can get to the games THAT much faster. Any of the mapping services should give you good directions, or you can find full directions on the City of Taos website.