Thank you everybody for a wonderful MañanaCon 2022! MañanaCon 2023 dates will be announced soon.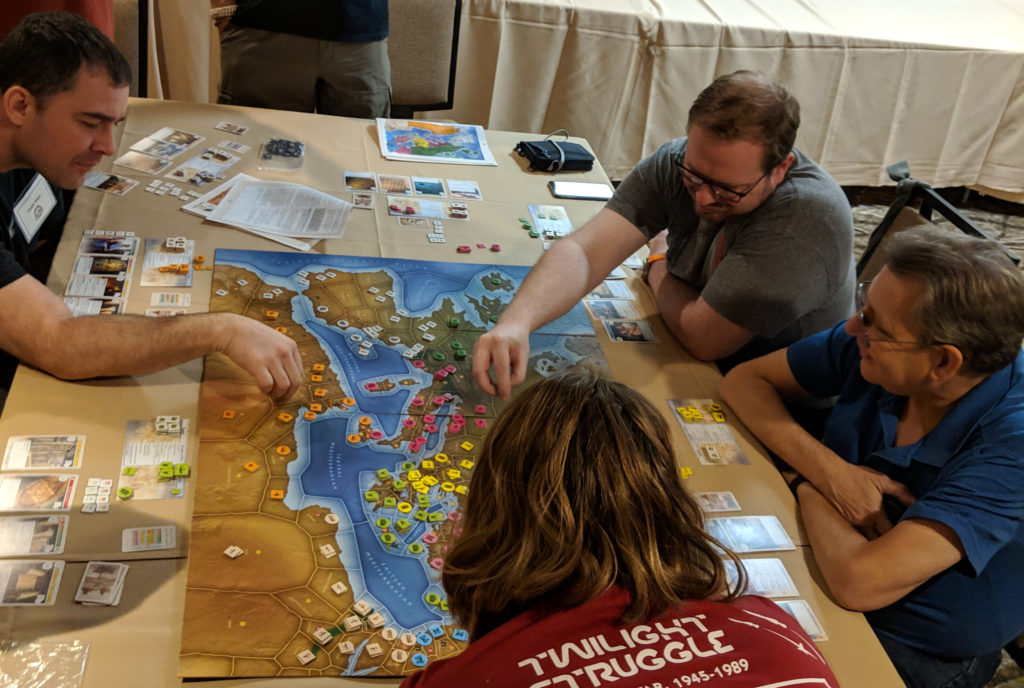 Game today, worry tomorrow
MañanaCon is New Mexico's only gaming convention for tabletop gamers of all kinds. We have everything from 10-minute, bite-sized card games to marathon games and tournaments that last a whole day or more.
So come join us for four days of gaming, meeting old friends and making new ones, and generally having a great time relaxing and letting your troubles melt away.
What about the pandemic?
It feels like every single person in the world is in a slightly different place regarding the covid pandemic, and so we are trying to make ourselves and our people happy. In light of that, we're going to have a MananaCon that strikes the best balance we can manage between fun and safety.
To limit the spread of covid-19, we've instituted a few limits at our 2022 event: 
We're only going to sell 30 tickets to the event.
Masks are required at all times in the gaming space.
Attendees must show proof of full vaccination at the event space.
We'll also have lots of hand sanitizer around, and tables will be spaced at least six feet apart.
We have not yet decided our 2023 policy.
For more details, see our full covid-19 policy for our 2022 convention.
For the swiftest updates, join our mailing list: